Meet Our Therapists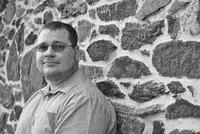 Jonathan Drumgoole, NCC, LCPC Clincal Supervisor Professional Title: Licensed Clinical Professional Counselor & National Certified Counselor License # LC4145
Nichole Burgess, LCPC
Professional Title: Licensed Clinical Professional Counselor Master of Arts Applied Psychology 2010, The University of Baltimore License # LC9510
Jonathan Klopfer, CAC-AD, LCPC, NCC Jonathan began his work in the addiction field in 2014, working in various settings (i.e., medication-assisted treatment, outpatient, and inpatient treatment), and as a Clinical Supervisor in medication-assisted treatment for 3 years. Further into his career, Jonathan completed his Master of Arts in Professional Counseling from Liberty University. He is a Board-Approved Alcohol & Drug Counselor Supervisor, Certified Associate Counselor – Alcohol & Drug (CAC-AD), and a Licensed Clinical Professional Counselor (LCPC). His specialty areas include addiction, depression, anxiety, bipolar, and personality disorders. Jonathan's counseling styles are from the Cognitive Behavioral Therapies and are person-centered, helping individuals identify the problem areas and utilizing their strengths to manage their symptoms on a daily basis. Jonathan also has worked with individuals who've experienced trauma, and those experiencing difficulty with death-related grief.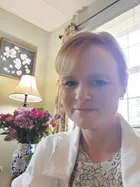 Mary Lopus, LCPC Professional Title: Licensed Clinical Professional Counselor License # LC10840
Sometimes life just happens. Maybe everything is great, except for that one thing that keeps getting in the way. Or perhaps life hasn't been good for a long time. You are hurting, and you need someone to just listen and help you make sense of it all. Whether it's a road bump or a boulder, come, let's talk. I offer a listening ear, kindness and compassion during those times when life is complicated or when you need that someone to help you focus on your goals and changes you want to make. I look forward to meeting you. I am current accepting new clients for daytime office hours only.
I have experience working with ages 8 to adults. My specialties include depression and anxiety disorders, adjustment issues, marriage and divorce, grief and loss, military life, woman's issues, and faith-based counseling.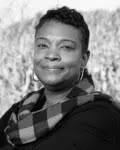 Keesha Mack, LCPC Professional Title: Licensed Clinical Professional Counselor Eastern University, St. David's, PA; Master's in School Counseling, 1999 License # LC13164
At times we may need a fresh perspective to move in a positive direction. Our lives do not always go as expected and may call for some adjustments to be made. Speaking with a counselor can help. I am here to help you navigate those challenging times by actively listening with empathy and compassion. Together, we will work on how to handle life's ups and downs in a productive and healthy way. I can provide a caring and safe environment for clients to grow and have over 20 years of experience working with children and families.
Kenneth Opdyke, LCMFT Professional Title: Clinical Marriage and Family Therapist License # LCM715